Revamp Your Windows Experience with TaskbarX
TaskbarX is the ultimate tool to add style and functionality to your taskbar. With its intuitive and easy-to-use interface, TaskbarX allows you to customize the appearance of your taskbar, including centering your taskbar icons, applying a gradient effect, and much more.
Latest version: 1.7.8.0
Current Store version: 1.7.8.0
Recommended for Your OS: (Windows NT 10.0; Win64; x64)
TaskbarX Overview
TaskbarX is a small, lightweight software utility that allows users to customize and modify the Windows taskbar. It is designed to work on Windows 10, 8, and 7, and is compatible with both 32-bit and 64-bit versions of the operating system.
With TaskbarX, users can center the taskbar icons and move the taskbar to any edge of the screen. They can also customize the size of the taskbar icons, add or remove padding between the icons, and change the taskbar color to match the desktop background.
Overall, TaskbarX is a handy tool for anyone looking to customize and personalize their Windows taskbar.
Features of TaskbarX
Customizing the size of taskbar icons
Moving the taskbar to any edge of the screen
Adding or removing padding between taskbar icons
Creating custom animations using the animation editor
Animation options for taskbar icons, including fading, sliding
Changing the taskbar color to match the desktop background
Centering taskbar icons with taskbarx
How to use TaskbarX with Windows 11?
Here are the general steps on how to use TaskbarX:
Download TaskbarX from a trusted source and install it on your Windows computer. Make sure that your operating system is compatible with TaskbarX.
Once installed, launch TaskbarX. It should appear in your system tray (the area on the right side of the taskbar).
Right-click on the TaskbarX icon in the system tray and select "Settings" to open the TaskbarX settings window.
In the settings window, you can configure various options to customize your taskbar.
Once you've configured your desired settings, click "Apply" to save the changes.
That's it! With TaskbarX, you can personalize your taskbar to your liking and enhance the overall aesthetics and functionality of your desktop.
Taskbarx FAQs
Yes, TaskbarX includes an animation editor that allows you to create your own custom animations. You can specify the start and end positions of the animation, the duration, and the easing function. The animation editor also includes a preview window to see how your animation will look before applying it.
Yes, you can uninstall TaskbarX at any time by going to the Control Panel > Programs and Features (or Apps and Features) and selecting TaskbarX from the list of installed programs. Alternatively, you can right-click on the TaskbarX icon in the system tray and select "Exit" to temporarily disable TaskbarX.
Yes, TaskbarX is compatible with Windows 7 and 8 in addition to Windows 10. It can be used to customize the taskbar in the same way as on Windows 10.
Yes, TaskbarX should work with multiple monitors. You can configure the taskbar position and animation settings separately for each monitor in the TaskbarX settings window.
TaskbarX is regularly updated by the developer to fix bugs and add new features. The frequency of updates may vary depending on the needs of the software and the developer's schedule. You can check the TaskbarX website or follow the developer on social media to stay up-to-date on the latest updates and news.
Yes, TaskbarX is free to download and use. However, if you find the software useful, you can donate to the developer to support future development and updates.
Yes, TaskbarX is safe to use as long as you download it from a trusted source and follow the installation instructions carefully. It does not contain any malware or viruses that could harm your computer.
If you encounter any issues with TaskbarX, you can try resetting the program by right-clicking on the TaskbarX icon in the system tray and selecting "Reset." You can also contact the developer for support or check the TaskbarX user manual for troubleshooting tips.
TaskbarX is a lightweight program and should not have a significant impact on system performance. However, some animation styles may require more resources than others, so it's recommended to choose an animation that works well with your computer's specifications.
Stay Connected
Join my email list to receive the latest articles directly in your inbox
TaskbarX - Customize Your Windows Taskbar with Ease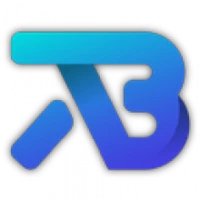 TaskbarX is a free Windows customization tool that allows you to personalize your taskbar with various settings, such as icon position, size, and color. With TaskbarX, you can also add animations to your taskbar, creating a unique and dynamic desktop experience. Download TaskbarX today to enhance your Windows taskbar and make it truly your own.
Price: Free
Price Currency: $
Operating System: Windows 7, 8, 10 and Windows 11
Application Category: Personalization